Our Current Girls
All our dogs have finished their championships shown exclusively by Leslie.
---

Caniscaeli Cindy Cindy is the girl we got back when she was seven. She was not doing well in her first home. She needed a larger space and the free running time we could give her here. She's happy now, and enjoys just sitting outside and watching the world go by. Mind you, she spends much more time indoors now she's fourteen. Never a show dog, but she is our pet, just like all the others.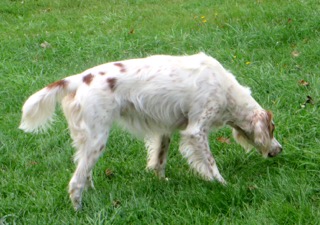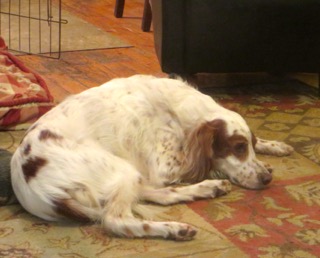 ---
Can. Ch. Shireoak Ice Crystal
Maisey was born Jan. 19, 2009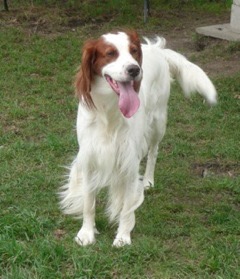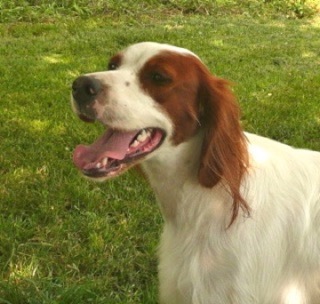 ---
We kept two girls from our 2012 Eamon X Fiona litter.




Can. Ch. Caniscaeli Summer Wind

Moya was born March 14, 2012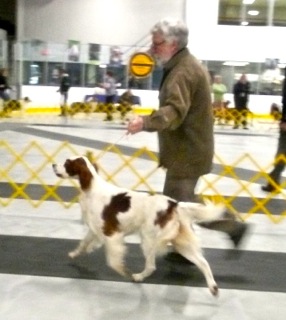 13 months old in this photo.
---
Can. Ch. Caniscaeli Let It Snow

Clodagh was born March 14, 2012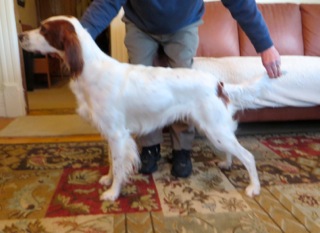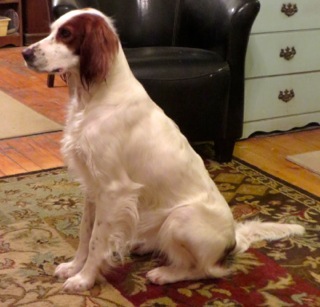 Clodagh is known as our "heart girl". Her heart is on her head.
---
Ch. Aislingcudo Is Laoi Caniscaeli
Nuala is our second youngest girl, sired by our boy Nally, out of the Ua Siaghails' Nessa.
Born October 25, 2017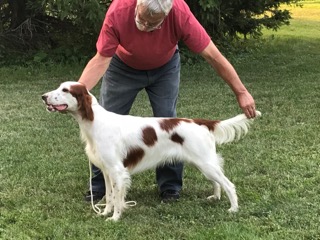 ---
Ch. Caniscaeli Sundown
Emer had the disadvantage of being born in Covid times (Aug 2, 2020), but we got her Ch. finished Summer 2022, pending CKC certification.
She is sired by Am. Gr.Ch. Killary's Grand Getaway (Skip) X Can. Ch. Aislincudo Is Laoi Caniscaeli (Nuala)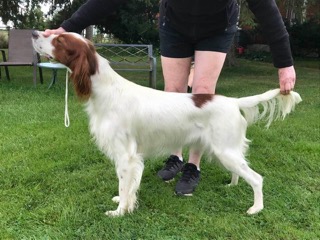 ---
Aerislunam Aislingcudo Is Rossa Caniscaeli
Rossa is the result of a frozen semen litter so her sire is Ch. Caniscaeli Two Is Bran Dil from our 1993 litter.
Gail co-owns her with Pat Ua Siaghail, and she lives with us.
She is just starting her show career.