Our Photos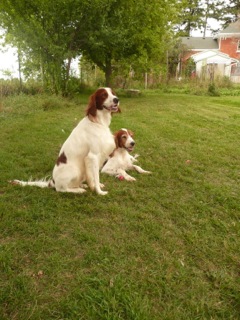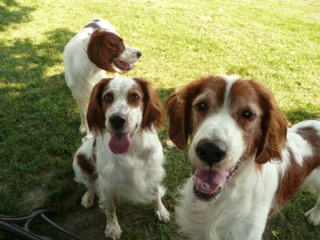 Bertie and Robin in the orchard Maisey, Fiona, and Robin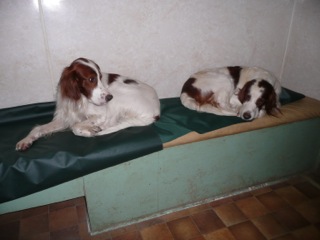 Bertie and Eamon approve my choice of new material for the puppy room bunks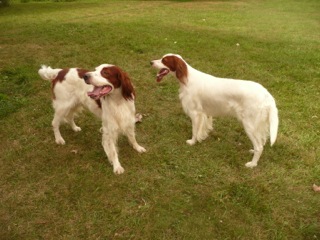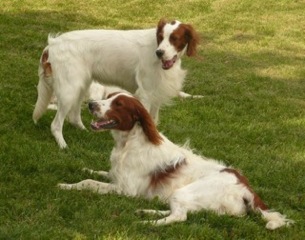 Eamon and Maisey Maisey and Artie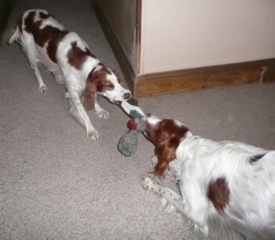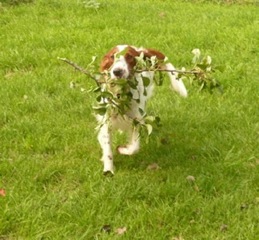 The young ones, Cora and Artie playing tug Artie's behind the branch he's bringing me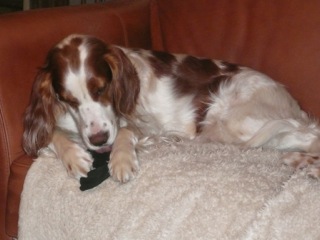 Cora and her sockie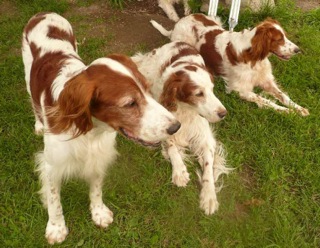 Oldies Robin, Connor, Shaki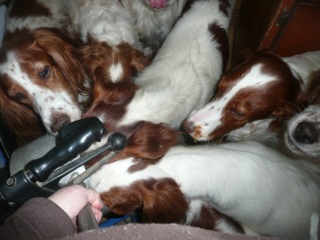 How many R&W heads can you fit into one pot?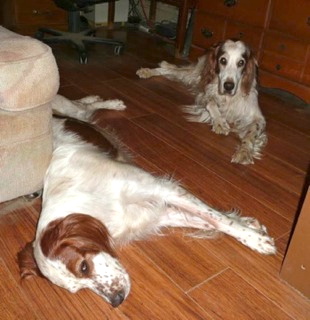 Fiona front, Connor rear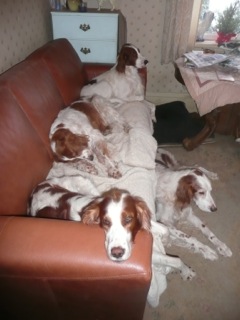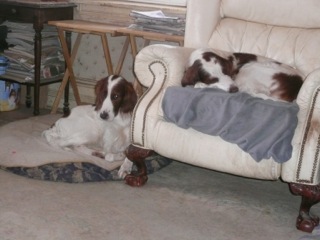 Some of our dogs in the living room, March 2012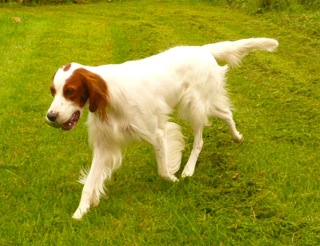 Maisey trotting along with her pear off the tree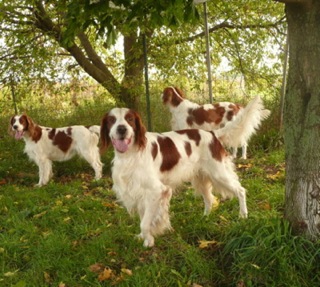 Cora, Eamon, and Robin in the orchard autumn 2011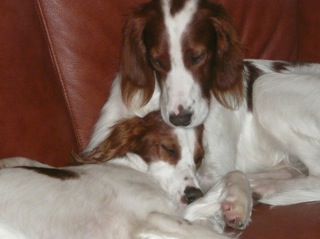 Cora and Bertie in 2010, and again is 2012. Isn't that just the cutest?
---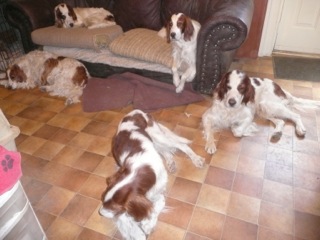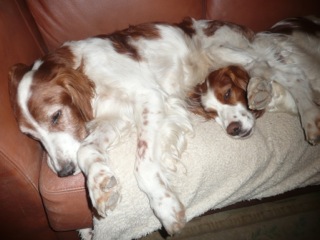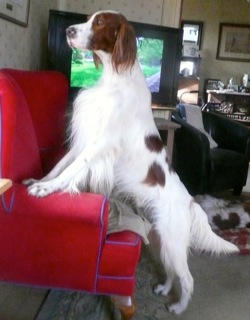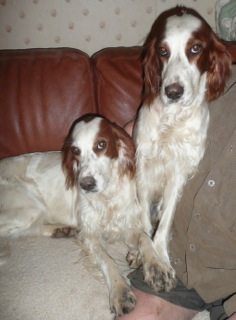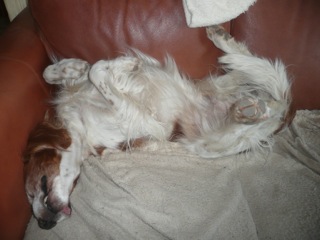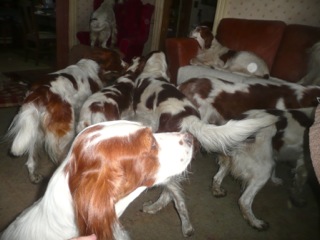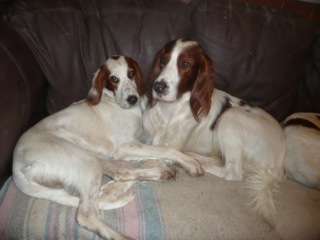 Just hanging around the house, winter and early spring 2012 to 2013.
---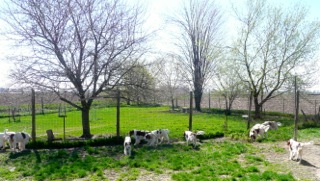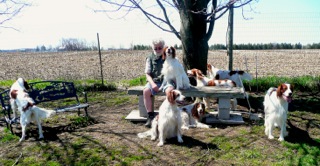 Dogs are happy it's now warm enough for us to go outside with them.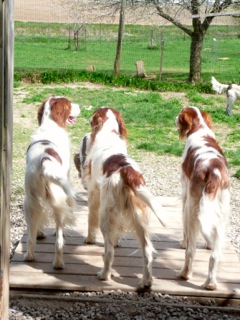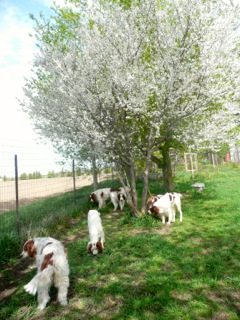 Bertie, Artie, and Robin. May 8, 2013, and the plum tree is blooming.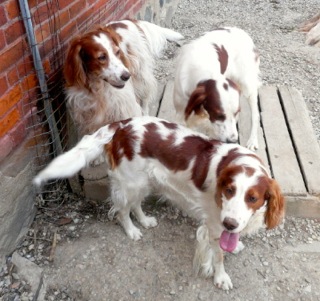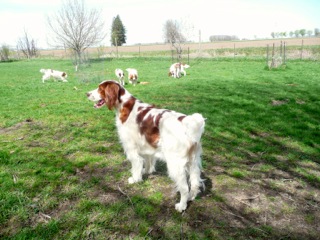 Cora in front, Shaki and Moya behind Cora on her 4th birthday.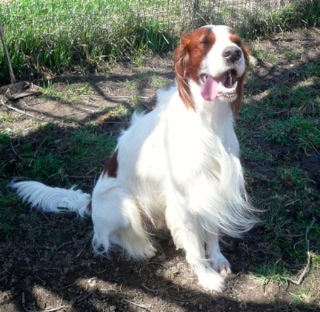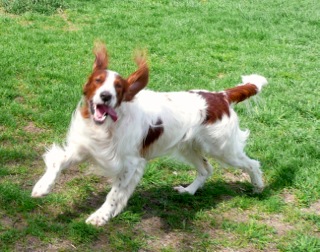 Bertie on a windy day. Bertie's son Artie.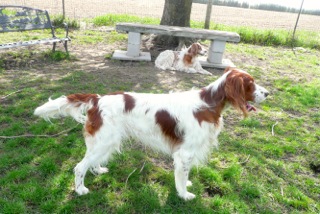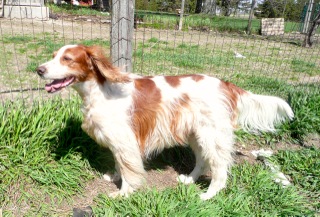 Artie with Tandy behind, under the bench. Shaki on her 11th birthday.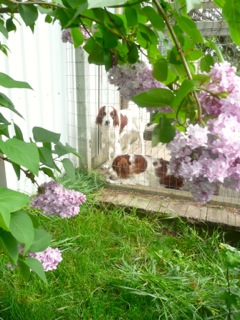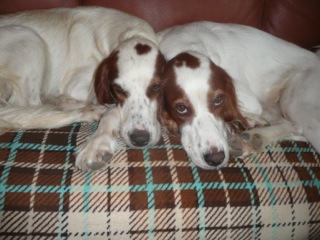 Lilac time May 23, 2013. Moya and Cora. Clodagh and Maisey Winter 2014.
---
March 27, 2016. Finally a spring day warm enough to go into the orchard and hang out with the dogs.
---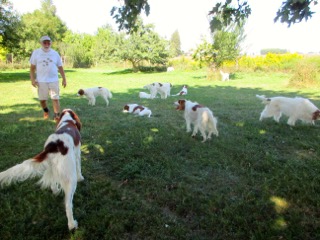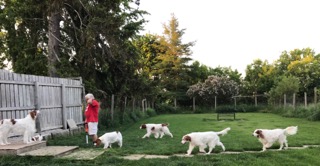 Summer 2021 outside with the dogs.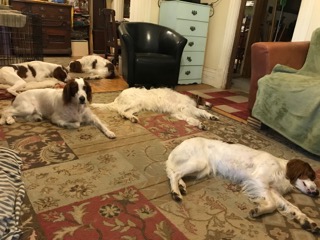 And inside.

---